Palia Damouchari Apartments - Pelion
Escape to Pelion and Palia Damouchari apartments, where luxury and tranquility meet the Aegean Sea, for a truly unforgettable getaway. Located just a 40-meter stroll from the beach, our 12 studios and apartments offer breathtaking sea views and the perfect retreat to unwind and rejuvenate.
Unwind with Breathtaking Views at Palia Damouchari Apartments in Pelion
Each of our spacious interiors boasts a peaceful atmosphere that spills out onto fully-furnished outdoor spaces, where you can enjoy a refreshing breeze and stunning views from your private balcony or terrace. Our accommodations are perfect for couples, families, or friends looking for a serene and luxurious holiday.
Surrounded by lush green landscapes that blend seamlessly with the blue of the sea, experience the best of both sides in the best location in Damouchari, Pelion. Whether you want to explore the beauty of nature or simply relax and enjoy the sun, Palia Damouchari apartments in Pelion is the perfect place to experience it all.
Palia Damouchari Apartments Pelion View
Our seaside restaurant and bar is a must-visit during your stay, where you can indulge in home-made delicacies and drinks any time of the day. Our attentive staff will ensure that your every need is taken care of, making your stay as comfortable and enjoyable as possible.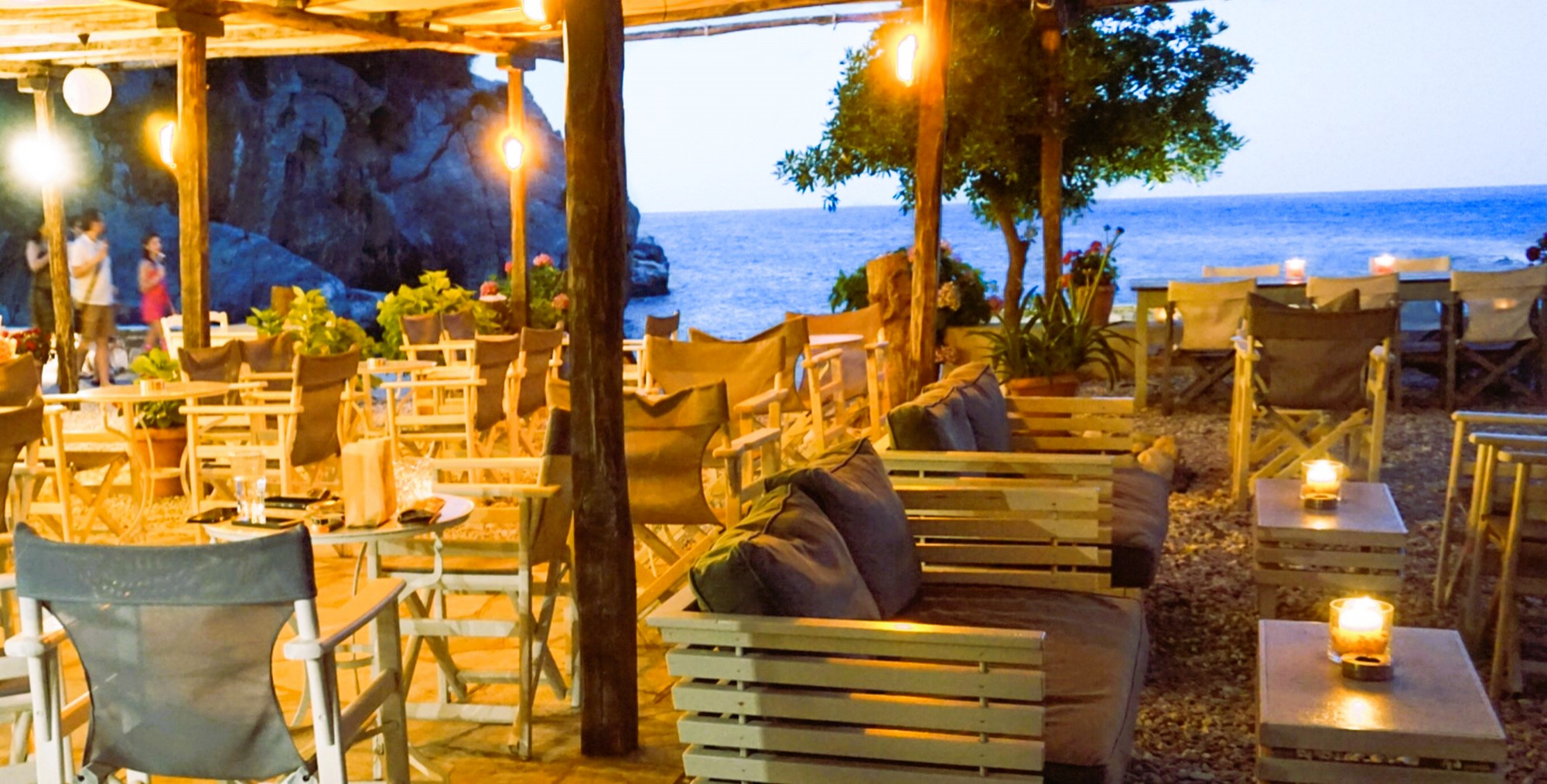 At Palia Damouchari in Pelion, you'll be surrounded by peace and serenity, with only the sound of the Aegean Sea to keep you company. Book your stay at the best seaview apartments in Pelion Damouchari today, and prepare for a holiday filled with relaxation and breathtaking views. We guarantee that you will leave feeling refreshed and rejuvenated, with memories that will last a lifetime.
Experience Paradise at Palia Damouchari Apartments in Pelion - Watch Now!
Book now and start your Greek adventure in Damouchari Pelion! This offer is only valid for direct bookings at the holiday property. Click here to book directly on the owner's website and enjoy your stay directly by the sea with rich breakfast for 80 euros for 2 persons per night:
Book directly on the owner's website to take advantage of this limited-time offer.
Magnesia,Pelion, Damouchari,Greece
Facilities and Features
General Amenities
 Cleaning Included
 Parking Possible
Wi-Fi
 Linens
Kitchen Equipment
 Dishes, Utensils
 Coffee Maker
 Kitchen available
Bar and Restaurant
 Restaurant
 Cafe
 Meals Possible
View & Location
Sea Front
Near Sea
 Mountain
 Beach View
Pets
 Pets Considered with an extra fee
Accessibility
 Not Wheelchair accessible
Rules and Suggestions
 Smoking Not Allowed
 Children Welcome
 Car Recommended